Roger Coll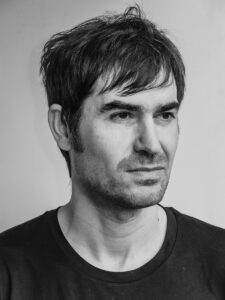 Roger Coll (Badalona, 1979) belongs to the new generation of artists rethinking ceramics without inhibitions, outside traditional categories. Born in Badalona (Barcelona), he now lives and works in Vic. He studied Technical Architecture at ETSA La Salle University in Barcelona, Sculpture at EASD Llotja Barcelona, and Ceramics at the Escuela Forma Barcelona, EASD Pau Gargallo and EASD Vic. Since 2010, his work has been exhibited internationally at individual and collective exhibitions in locations including New York, Brussels, Milan, Tokyo, and London. His sculpture was featured in the published book: "New Wave Clay: Ceramic Design, Art and Architecture."
Process
Roger Coll brings an invigorating and contemporary approach to ceramic sculpture. Internationally exhibited and acknowledged, his artwork speaks with a fluency that could be associated both with vector graphics and with an art-historical investigation of organic lines.
Coll's work proceeds through an intrinsic and reactive topology, his artworks move through space as easily and intuitively as the viewer moves them. While maintaining and asserting a distinctive and complex character, these pieces can seamlessly find a context in the space they occupy.
Click on image for further information.