Sandra Moneny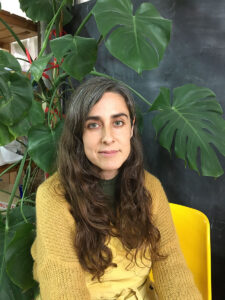 Sandra Moneny (Barcelona, 1976). A graduate in Fine Arts from the University of Barcelona, she focused on glass as her material, complementing her studies at the FCVB. In 2000 she opened her own atelier and produced personal works, projects in glass for other artists while collaborating through her sculptures with other disciplines such as music, architecture or film. She has advised different industry businesses on design and production and has imparted technical specialization conferences and seminars in various national and international centres.
Process
One approaches glass through light. It is a subtle, delicate material that allows the intimate, the vulnerable, to be expressed. Through different hot processes I fix movement, develop and halt the details to return attention to the tangible. A dialogue is established that exceeds what was devised to give shape to the expression of the actual material. Glass is impregnated and transformed. A return to the tactile, to the body, to the presence.
Click on image for further information.